Your Facebook profile is an open source of knowledge. Innocent content sharing can provide valuable information to people you wouldn't want to delve into your life. Obtaining information from publicly available sources is handled by white intelligence, and is used by government services, debt collectors and scammers, among others. See what techniques they use and how to protect your privacy.
Open-source intelligence - what is it?
Open-source intelligence, also known as OSINT. Unlike surveillance, which uses high-tech solutions, OSINT relies on publicly available channels.
It was the Americans who defined the phenomenon and created a grid of terms for the subject. Their official establishment has found effect in published NATO manuals, such as the NATO Open Source Intelligence Handbook (2001). These studies are mainly used by the military services.
What, in turn, can OSINT be for the ordinary citizen? It is a legitimate form of intelligence, which involves obtaining information about a person or company, drawing it from publicly available sources.
It is used by figures from the sectors:
private, e.g. journalists, bailiffs, lawyers, private investigators, entrepreneurs, salesmen and ordinary people curious about others,
public, e.g., police, administrative staff or secret services.
For what purpose is the information collected? It depends on the person obtaining it. For example, it could be to ascertain the assets, current whereabouts or reputation of a particular job candidate.
What are the legitimate sources of information?
A huge mine of knowledge is our social media profiles. A wealth of information can be gleaned from both private and, for example, company fanpages.
More traditional sources of OSINT include the mass media, geo-information, gray literature (such as master's theses) and publicly available records and databases.
What can be learned from open-source intelligence?
Depending on the purpose, different people will need different information.
Usually, you can easily find a phone number, a home address, company data – even if it's a tax ID number, a restaurant menu or a range and price list of services. White intelligence does not even need specialized tools for this.
More detailed knowledge can be sussed out from material published in social media. The details of a straightforward inference can be frightening.
A person interested in your life can easily find out:
how big your family is (based on published photos),
where you order food from and where you frequent (based on restaurant reviews inserted on Facebook or Google Maps),
what music you listen to (based on likes or songs shared on the board),
what your approach to life and views are (looking at by the content you post on your FB wall or in open groups).
Few people who are active online are aware of this danger.
How not to let yourself be invigilated?
First of all, remember that you are not anonymous on the web. Everything can easily be traced and used against you. Think about whether you really want the rest of the world to know the fact of life you are about to publish.
Find out: How to protect your privacy online.
The more you share, the more they know about you. As you can see, a lot of knowledge can be extracted from seemingly insignificant information.
What can you do?
Don't click on suspicious links.
Share posts in "for friends" mode, not publicly.
Don't allow your data to be used for marketing purposes, as ready-made databases are often created this way.
Don't share confidential information on online forums.
Learn the 7 rules of online security (see link above).
How do scammers use open-source intelligence? Techniques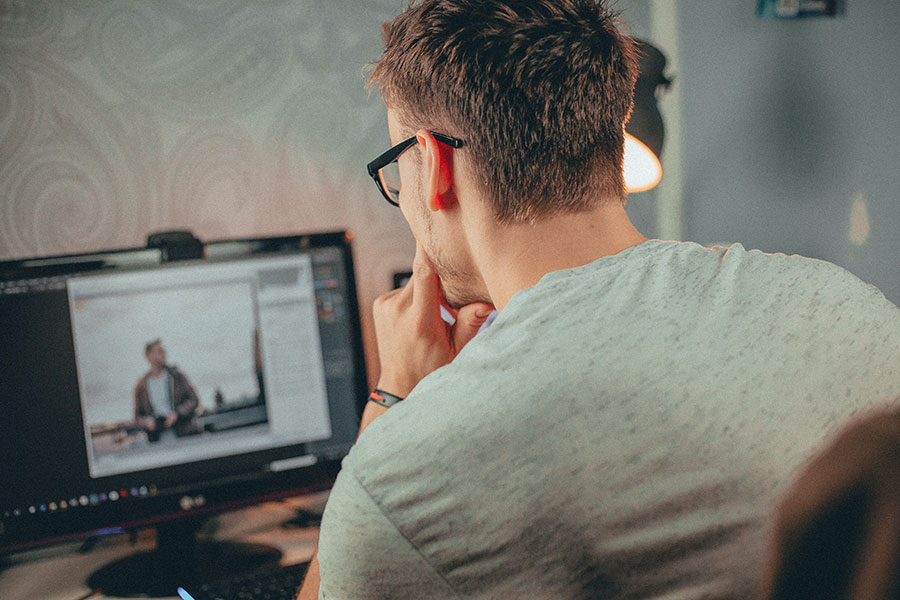 Open-source intelligence is not always used ethically. It is also used by scammers and criminals. The information you leave behind can make it easier for them to rob your home, for example!
How? All you have to do is tag your location and insert a recent vacation photo. For you it's a nice souvenir, and for a thief it's a clear sign that your home has been left unattended.
Publish a lot of posts with topics that interest you? Watch out. White intelligence can also be used to steal data. A scammer can take advantage of this knowledge and riddle you as someone seemingly sharing a passion with you.
In the case of a sports fan, he or she may send a Facebook message, such as "Hi, have you seen Messi's latest crash?" and include a link that turns out to be fake and will be used for phishing.