Registration
Login
Hello, if you already have an account, log in.
Attention! We have switched to a new store engine!
Our online store switched to a new IT infrastucture on February 23, 2023. Old accounts created before 23.02.2023 still work and you can easily log in using your old access data. However, your purchase history from before 23.02.2023 is no longer visible in your accounts. If, as an old customer, you need your data for previous orders (placed before 23.02.2023), please contact us by email.
GSCI (General Starlight Company International)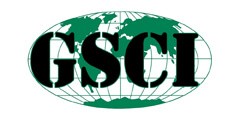 GSC (General Starlight Company International), it operates since 1992 a Canadian company dedicated to modern optoelectronics. It is one of the leading western manufacturers of night vision and thermal imaging devices as well as of military, civil and hunting equipment. GSCI offers products in a wide range of models and accessories tailored to the individual needs of even the most demanding customer.
GSCI provides a wide range of products starting with the simplest solutions as night vision goggles to advanced scopes and infrared overlay. More than 23 years of experience and the highest quality standards allowed us achieve the best results optoelectronic production. Convinced about the highest quality of its devices the company GSCI took the 7-year warranty for all of its products.