Registration
Login
Hello, if you already have an account, log in.
Attention! We have switched to a new store engine!
Our online store switched to a new IT infrastucture on February 23, 2023. Old accounts created before 23.02.2023 still work and you can easily log in using your old access data. However, your purchase history from before 23.02.2023 is no longer visible in your accounts. If, as an old customer, you need your data for previous orders (placed before 23.02.2023), please contact us by email.
Minature audio-video camcorder - Esonic CAM-U7
Advanced CMOS image sensor
MicroSD/SDHC support
Motion detection
Work time of the Minature audio-video camcorder up to 10 hours in standby mode
Date and time stamp
Already ordered 12 times!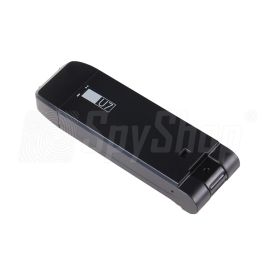 Minature audio-video camcorder - Esonic CAM-U7
129,99 £ -20,00 £
109,99 £

VAT included