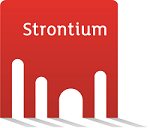 Strontium Technology Pte Ltdis a world leader in producing flash memories.
The company was found in 2002 and the present seat is placed in Singapore. Today, its business activity covers the territories of Australia, New Zealand, South-East Asia, India, USA, Canada and South America. The company maintains its strong position on the market in over 30 countries.
Strontium Technology is an international network of distributors, sellers and sales representatives of the brand.