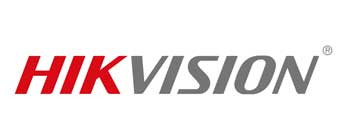 Hikvision is one of the leaders in the market of video surveillance products. The company was founded in 2001 in the Chinese city of Hangzhou, where its headquarters is still located. The company's branches operate in many countries around the world, including the United States, Dubai, Canada, Australia, Brazil, the United Kingdom, and since 2014 also in Poland.
The goal of the brand is to provide security to customers based on modern video surveillance. The design and testing of products is handled by specialized research and development teams supported by engineers from Canada and the UK. Hikvision improves well-known methods of video and audio coding, video recording and storage, and invests in future technologies such as deep learning and cloud computing. The company's other activities focus on ecology, supporting sustainable urban development and implementing smart manufacturing with mobile robots.
Professional surveillance cameras
Hikvision offers effective solutions both for public places and for private purposes. The company's portfolio includes professional analog and digital surveillance systems, thermal imaging, video intercoms, wireless cameras, VMS software and encoders and decoders. The brand's products are exported to over 100 countries worldwide. They provide security in such places as: stadiums, airports, administrative buildings, educational institutions and hospitals.